Features
EZPayNow helps you and your merchants work more efficiently. Here's how: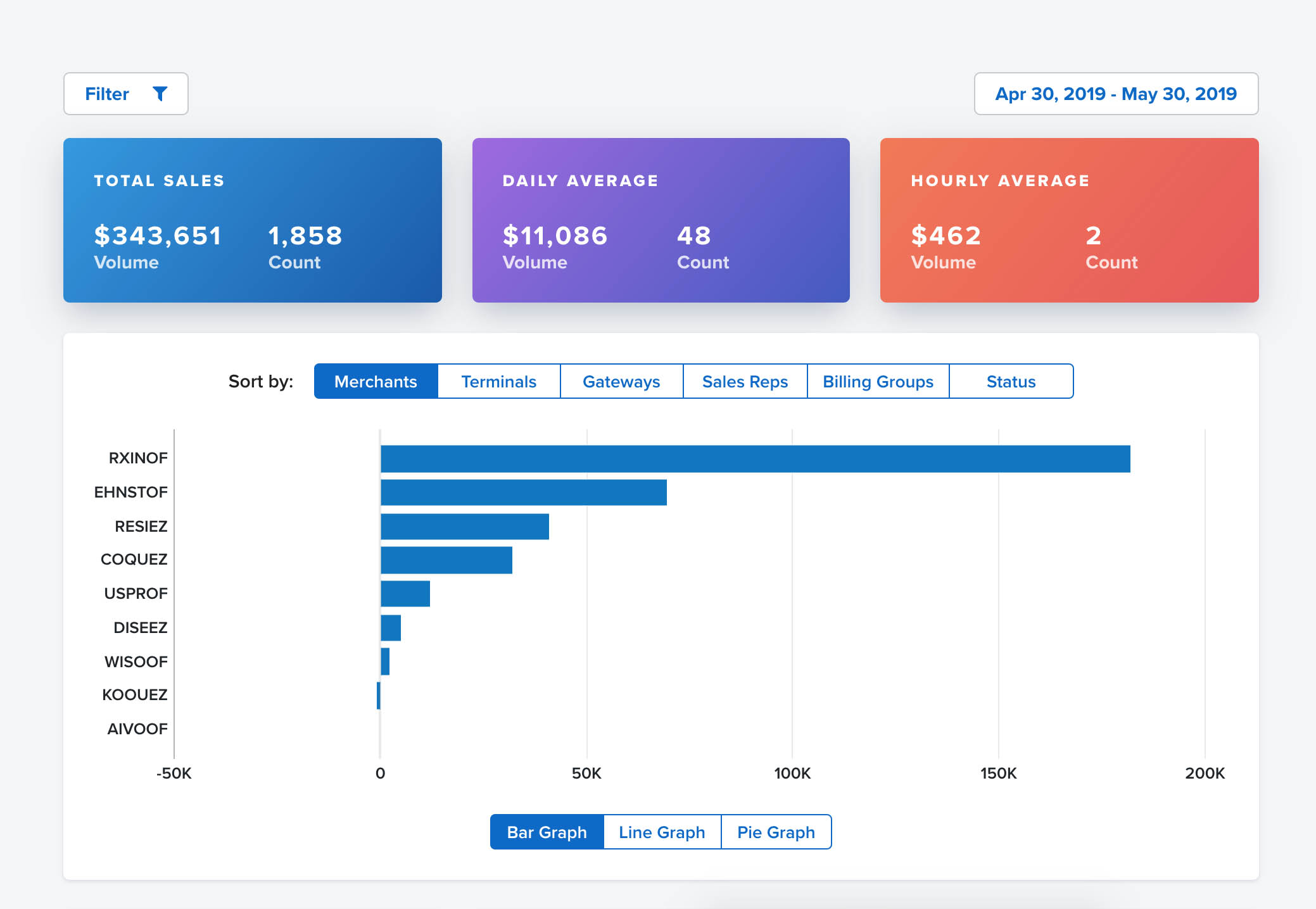 Processing Overview
The Dashboard page provides an at-glance view of your most important information. View processing as a time-series to uncover trends, or group by affiliate to identify your most active merchants, terminals, and gateways.
Quickly view total, daily, and hourly sales
Sort main graph by merchant, terminal, gateway, and more
Display main graph as a bar, line, or pie graph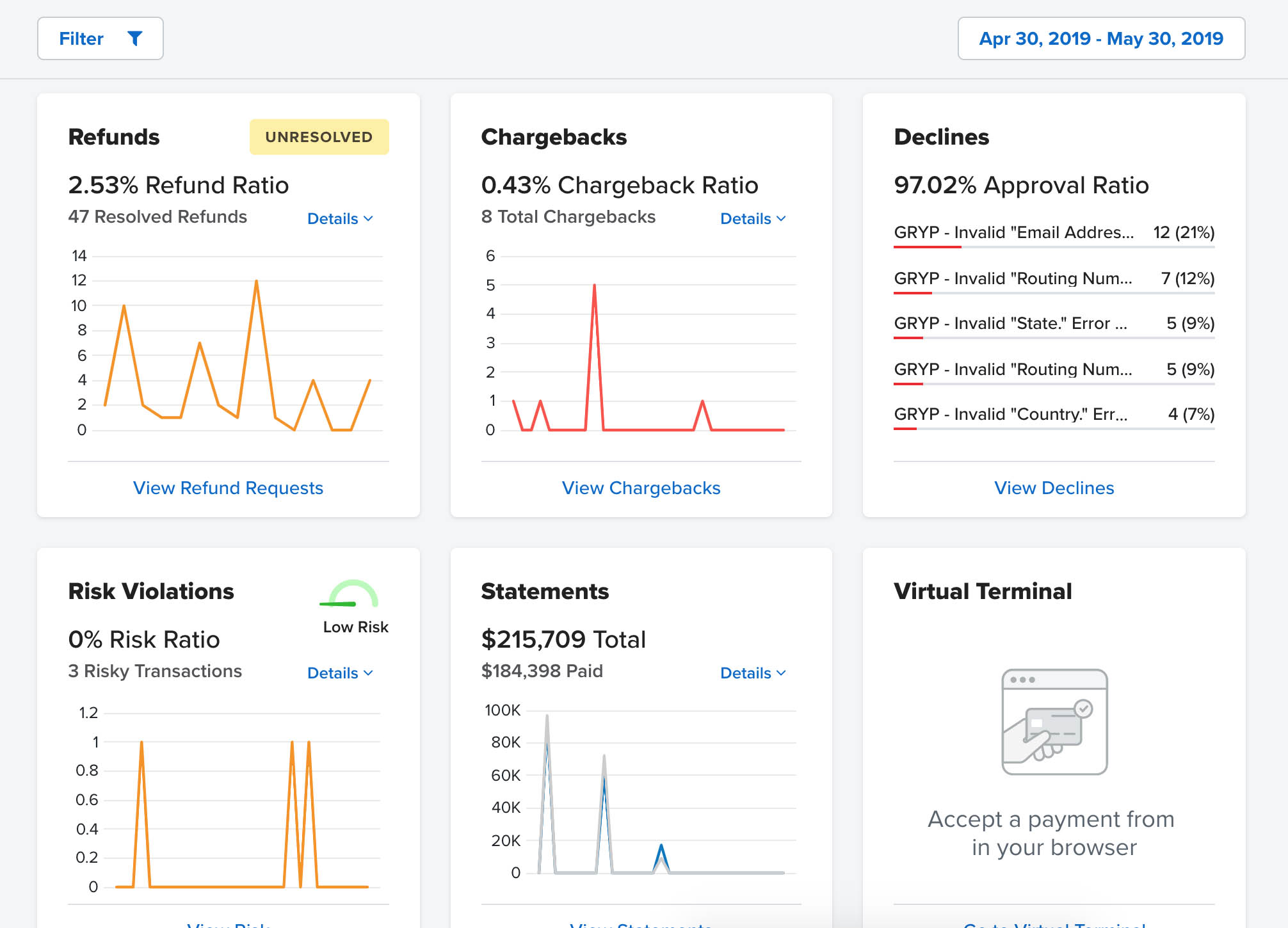 Dashboard Cards
The dashboard cards give you high-level information about your processing. These small snapshots are great for giving you an overview of your activity, and they also can be filtered to see more detailed information.
Track trends in processing
Quick access to more in-depth info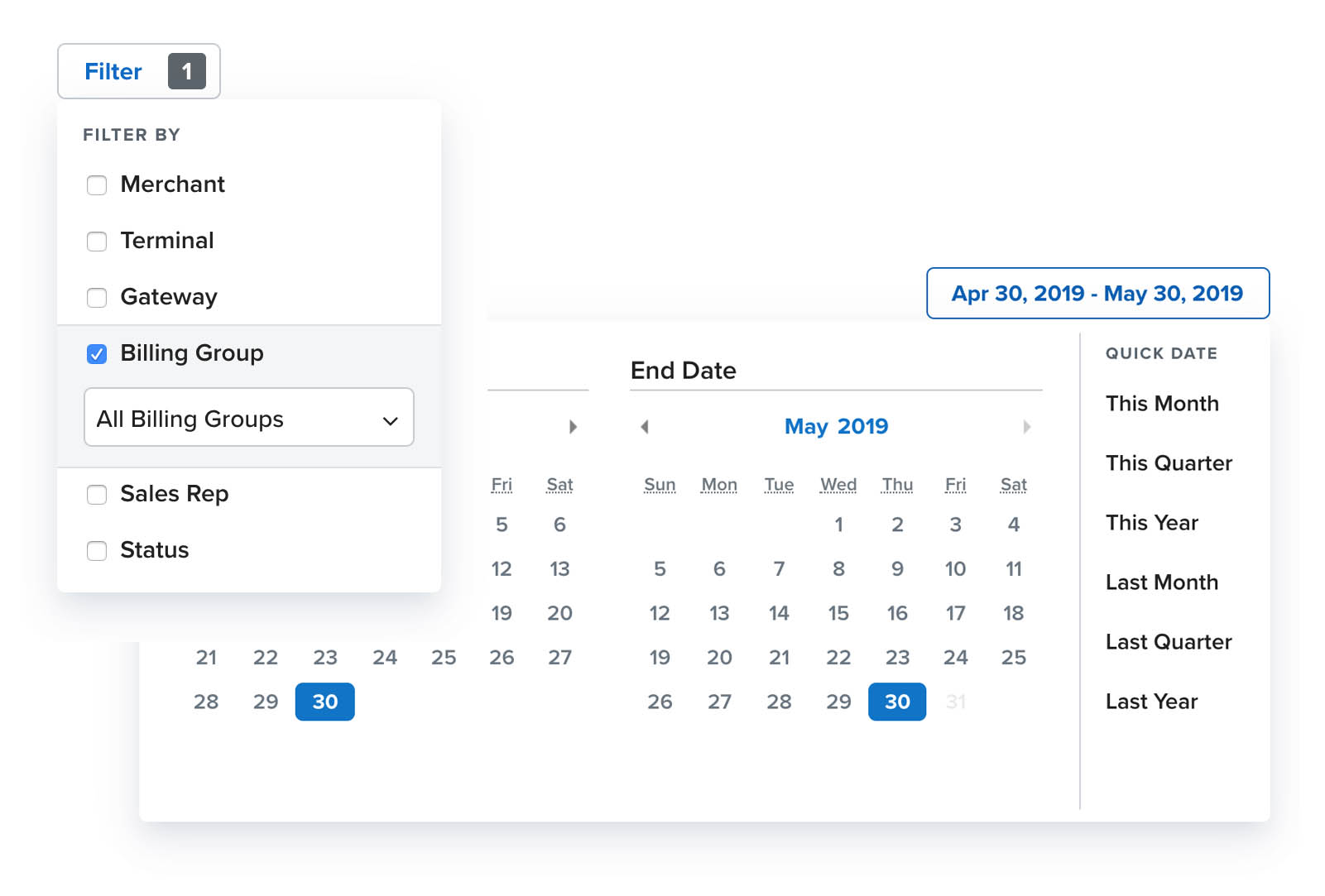 Powerful Filtering
The entire dashboard page can be filtered for you to see exactly what you want. The data reloads automatically upon selecting a filter.
Filter by affiliate type
Use multiple filters at once
Filter data effortlessly with Quick Date options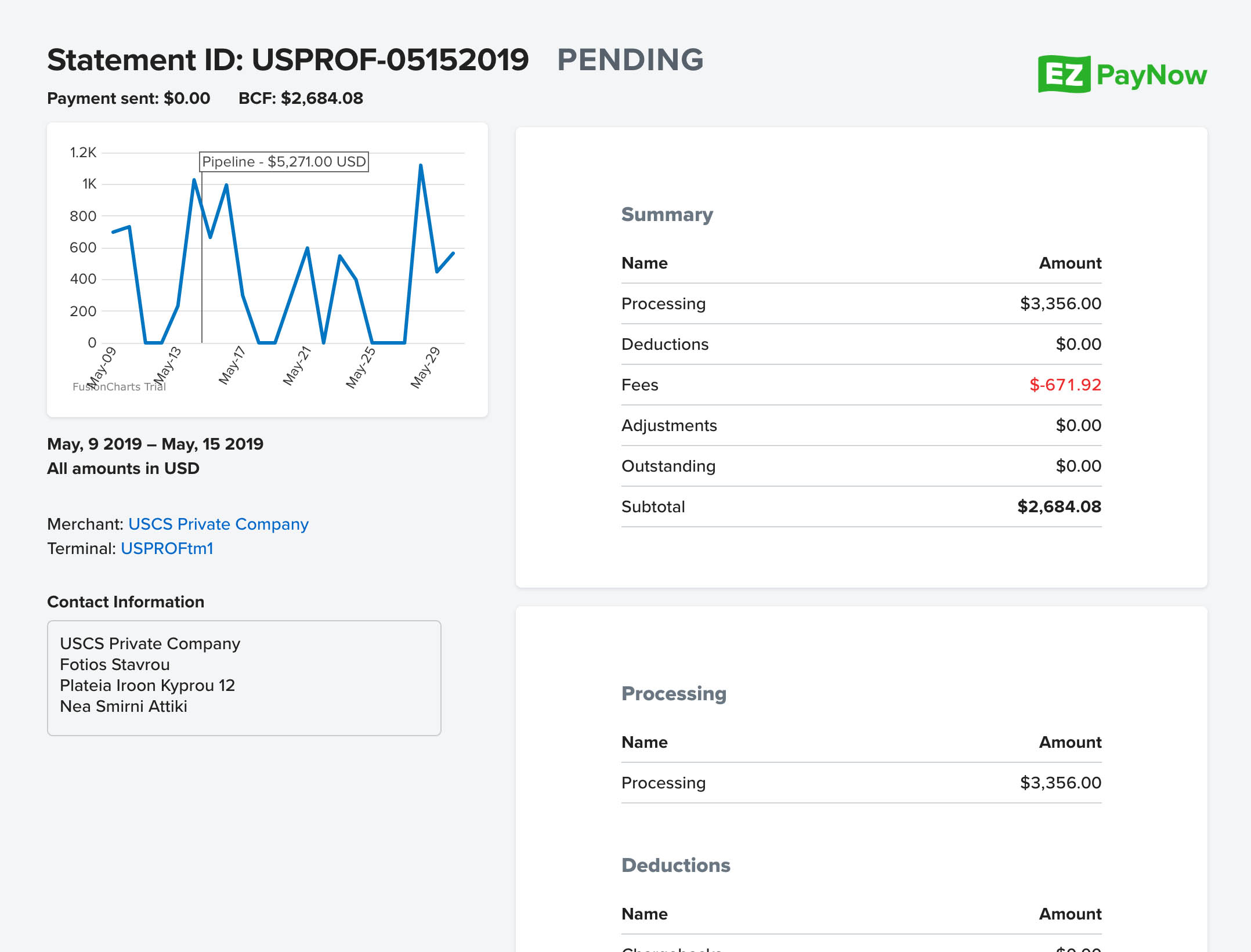 Easy to Use Statements
Designed for clarity, the statements provide both a high level overview and the granular details. The summary section shows you the big picture information. Below that, you will find a breakdown of processing, deductions, and fees.
Graphical view of processing pipeline
Clearly identify statement's status
Track payments made and balance carried forwards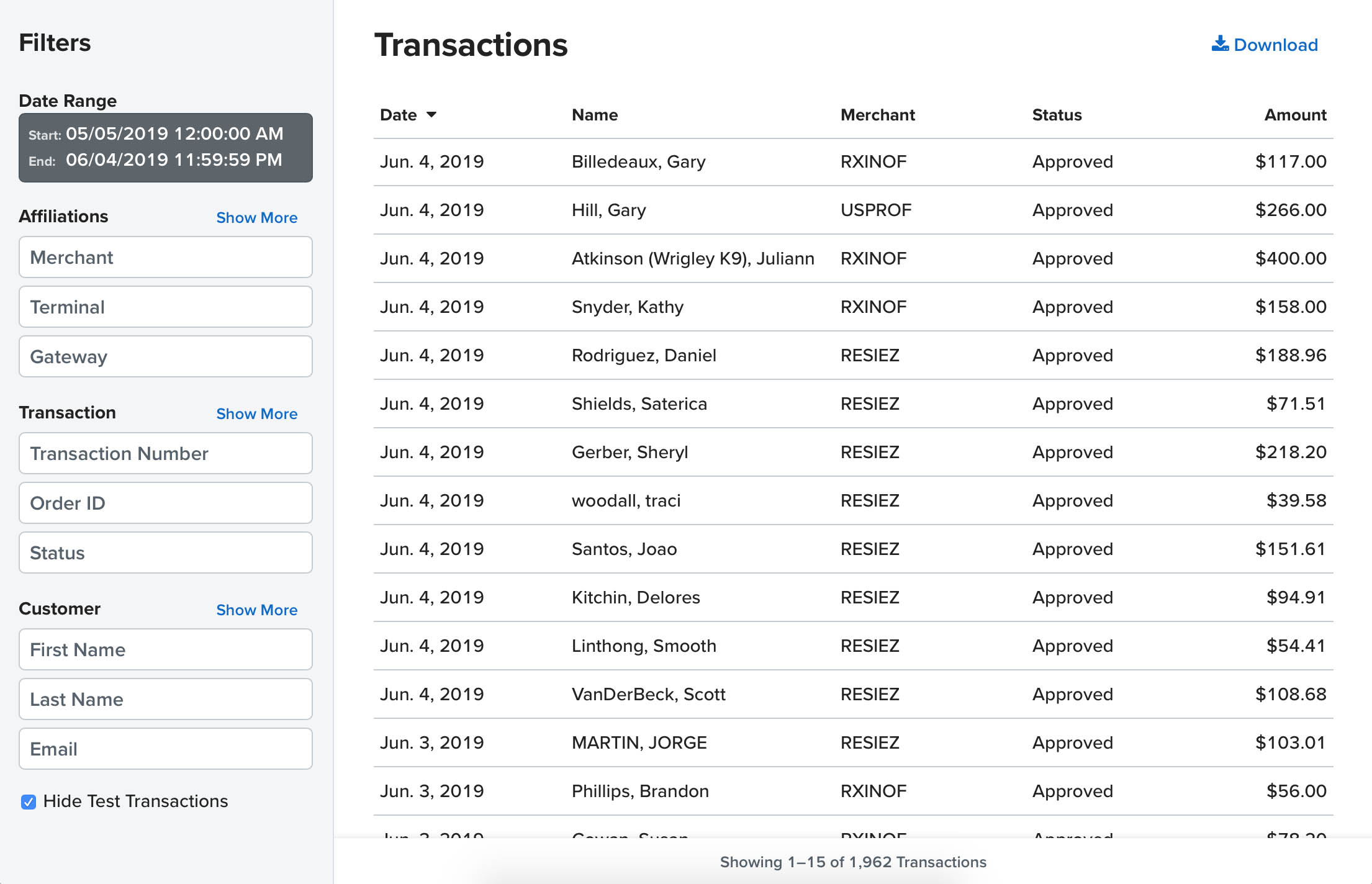 Find Anything
Find any transaction, customer, merchant, terminal, and more with dedicated search pages. Each page provides numerous filters allowing you to find anything you are looking for quickly.
Use multiple filters at the same time
Active filters are darkened so you never lose track of which filters are active
Click a result to show more information — double-click to open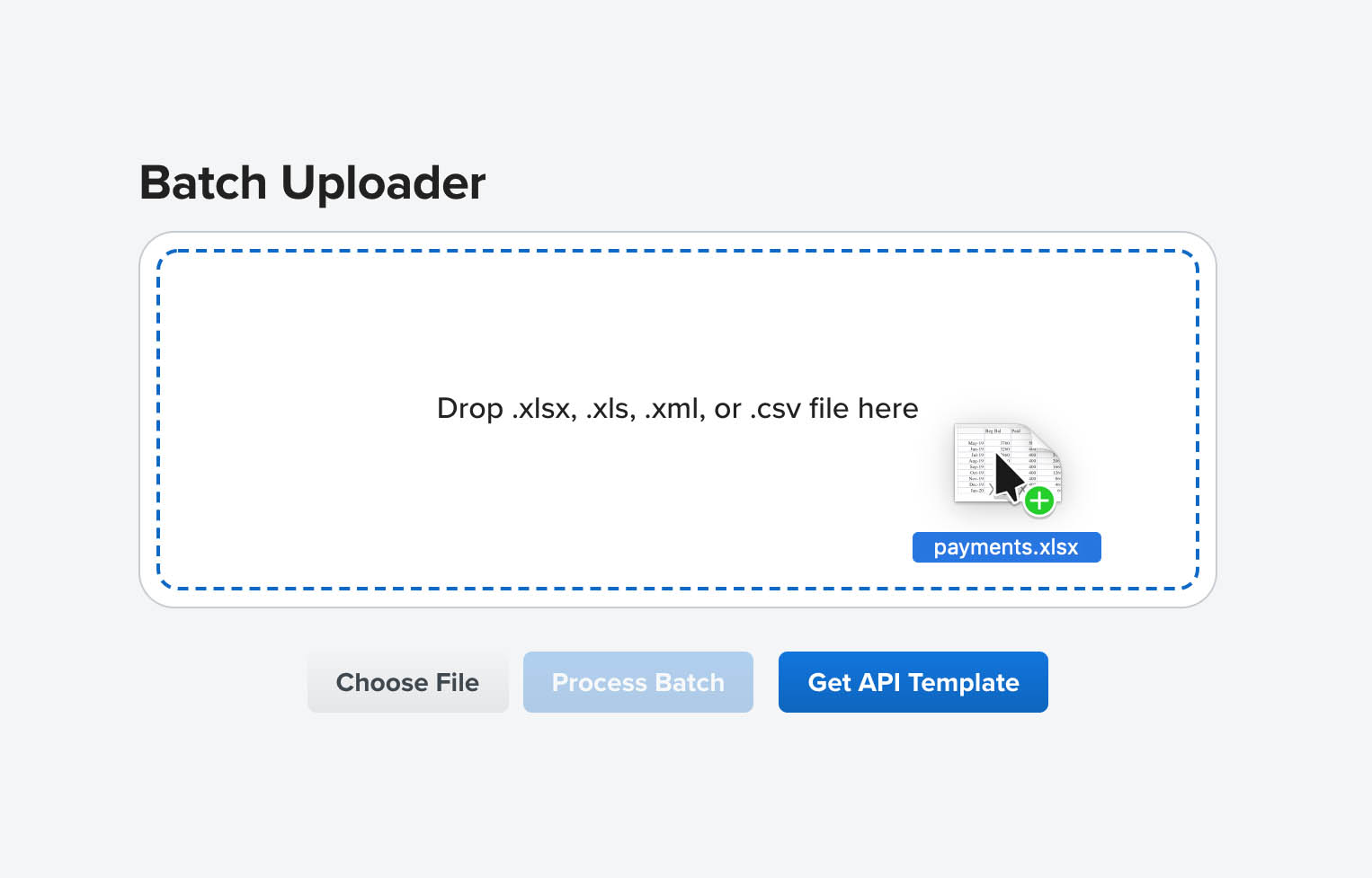 Batch Upload Transactions
Do you have a lot of transactions on a spreadsheet that you need to process? The batch upload page allows you to import multiple transactions with a single click.
Drag and drop functionality
Accepts .xlsx, .xls, .xml, and .csv files
Ready to get started?
Fill out our application and a member of our team will contact you.